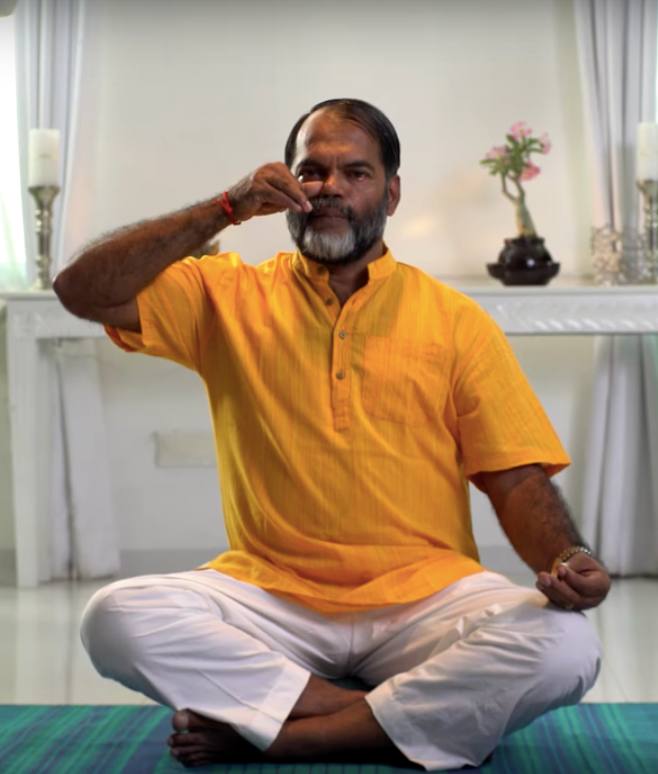 ---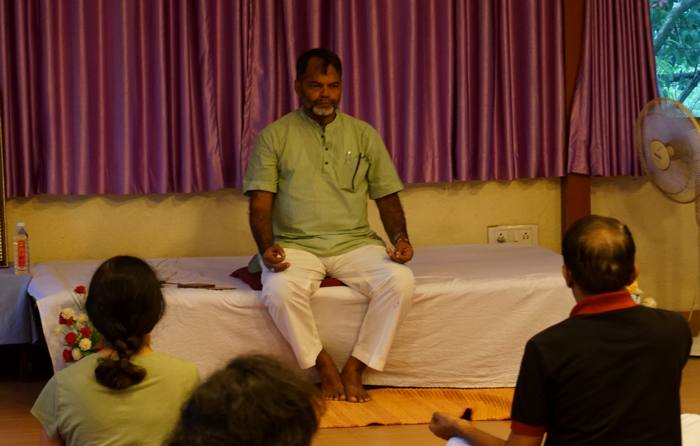 ---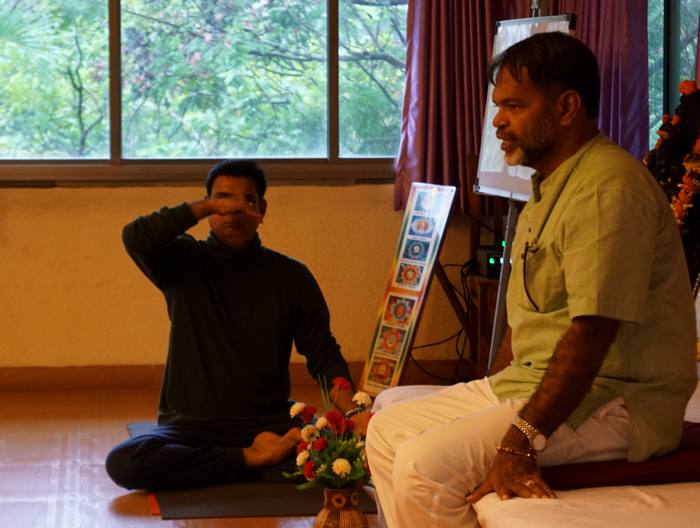 ---
Dr. Rao has conducted more than 19,000 sessions of Yoga till date, covering both the theory and practice of all aspects of Yoga catering towards health and healing.
As a perennial knowledge seeker, he holds a Masters in Commerce (M. Com.) with Advance Accounting and Costing,
D.M.S. (Diploma in Management Studies).
Masters in Arts (Philosophy) (Rank Holder)
Ph. D. (Doctorate in Philosophy),
D. N. (Diploma in Naturopathy),
D. Y. Ed (Diploma in Yoga Education);
Specialist Instructor in First Aid and Home Nursing.
His expertise and endeavours are geared towards enabling the adherent to transcend the physical, mental, psychological and intellectual aspects while aiming for the ultimate purpose for which Yoga authentically stands. In this process, physical health, mental harmony, psychological serenity and intellectual clarity arise as by-products.
Happiness prevails all along.
Guide and Mentor
Dr. Rao is a Guide for Ph.D. students in Philosophy and Yoga of Mumbai University and K.K. Sanskrit University, Nagpur. Presently, he is Advisor to Kaivalyadhama, Mumbai as also a Member of the Board of Studies of Kaivalyadhama, Lonavala.
In addition to being a Visiting Faculty in Mumbai University and K. J. Somaiya Institute for the Diploma Courses in Yoga and Counseling, for B.A. and M.A. Degree Courses in Philosophy and Yoga Shastra, he is a Visiting Faculty at Kaivalyadham, Mumbai and Lonavla. He was a Visiting Faculty for Western Philosophy (2001 & 02) at the Institute of Technology and Management, Mumbai. Dr. Rao has taught in several Teachers' Training Courses (TTC) in Rishikesh, Dharamshala and Goafor international students under the aegis of Yoga Allianz, USA.
He is also a member of the Board of Studies at Sri Sri Yoga University, Bhuvaneshwar and Technical expert – Yoga for Quality Council of India (QCI).
Academician
He has presented several Papers on Yoga in National and International Conferences. Dr. Rao has conducted several Workshops in Yoga on wide-ranging topics like Awareness Building, Creativity, Leadership, Optimizing Efficiency and Output, Pranayama, Stress Management, Excellence in Life, Yoga Therapy, Kundalini Awakening, etc.
Sports Excellence
Being a Specialist Instructor and an Honorary Lecturer in First-aid and Home Nursing, Dr. Rao has an in-depth knowledge of human anatomy and physiology. Further, with a rare combination of extreme physical fitness and exquisite skill, he has excelled as a professional soccer player for more than 17 years at the National level. He has represented Maharashtra State Football Team in National Championships for six years. He was invited to the National Camp for the Selection of the Indian Team for Asian Games, 1982. Tata Sports Club honoured with the Special Award for Contribution to the Cause of Sports for the year 2003-04. He has alsocoachedwith distinctionMaharashtra State Teams, Mumbai University Teams, Maharashtra State Police Football Team, Mumbai Port Trust Football Team and others. As Chief Football Coach of PDP Sports complex for 20 years (1991 – 2010) he has coached more than 5000 players!!!
He has been a regular trekker in the Sahyadris and the Himalayan Mountains for the last 25 years and continuing researcher in Philosophy and Yoga.
---
The Patanjali Yoga Sutras demystified is a course with equal Importance given to the conceptual framework of Samkhya-Yoga Darsanas and its practical aspects in form of chanting of sutras, asanas, pranayama, meditation. 

Lectures have been designed and delivered in such an effective manner so as to enable the participant to visualise the full meaning of Yoga Sutras. The daily question answer sessions covered many aspects of Indian Philosophies also. 

Truly a must to become enlightened and illumined about the most relevant and important Yoga Philosophy of Patanjali.

Madhav Puranik, India
The Patanjali Yoga Sutras workshop has been an incredible experience to say the least. I thought I knew a little bit about yoga philosophy, but have been humbled to find out how much I have still to learn. Dr Rao's incredible depth of knowledge about not only the sutras, but yoga and vedic philosophy in general is remarkable.
I have read the sutras and various commentaries on it over the past few years, but have never had it explained so concisely and clearly and in such a way as to be able to apply the sutra learnings into not only my yoga practice, but also everyday life. Beyond that, I found Dr Rao inspirational to listen to and his messages were very close to my heart. Needless to say, as a yoga teacher and yoga student, I walk away inspired to become a better teacher, deepen my practice and a better human being.
Thank you Dr Rao for a wonderful and fulfilling experience.

Greg Harper, Australia